Join Team PROformations and Robert and Molly Wichman for a FREE Competitor Posing Seminar in St. Joseph, MO. This is a great opportunity for NPC Kansas City bodybuilding, figure, fitness, bikini, and physique competitors.
Open to competitors, those thinking of competing,or workout
enthusiasts.  Free Admission
Figure * Bikini * Fitness * Bodybuilding * Physique * Classic Physique
Hosted by Team PROformations
Robert Wichman Top National Level NPC Bodybuilder, NPC Judge
Molly Wichman IFBB Fitness Pro, NPC Judge
Saturday, April 2nd, 1:00pm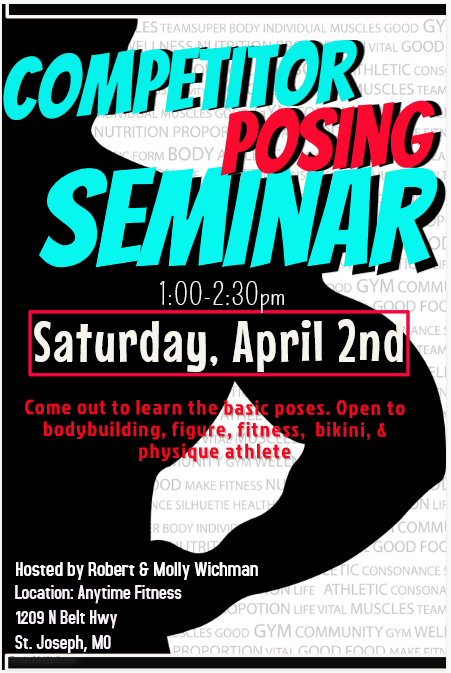 Anytime Fitness
1209 N Belt Hwy Suite F
Saint Joseph, MO 64506
Phone 816-217-2762 info@lifetransformations-kc.com
*Call or email to ask additional questions or RSVP.